Contact
Arnulf Christl (Founder & Owner)
email: arnulf.christl(æ)metaspatial.com
Germany
Metaspatial
Arnulf Christl
Schartenweg 11
94169 Thurmansbang
D - Germany
Phone: +49 172 29 58 004
Austria
Metaspatial
Arnulf Christl
Freundsbergstraße 26/10
6020 Innsbruck
A - Austria
Phone: +43 670 208 57 88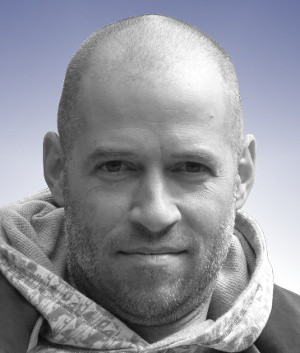 Link to Private web site
Disclaimer
Tax Identification
Umsatzsteuer-Identifikationsnummer gemäß § 27 a Umsatzsteuergesetz: DE 196456627
Inhaltlich Verantwortlicher
Inhaltlich Verantwortlicher gemäß § 55 Abs. 2 RStV: Arnulf Christl (Anschrift wie oben)
Privacy Policy
Metaspatial protects your personal data. We inform you about personal data that we collect during your visit to our websites, how it is used, and how you can influence the process. This data privacy information provides answers to the most important questions.
What data is collected and how is it used?
Technical Data
For the provision of our services we (have to) collect certain technical data: When you visit our websites, our web servers temporarily record the domain name or IP address of your computer, the file requested (file name and URL) by the client, the http response code, and the website from which you are visiting us.
The recorded data is used solely for data security purposes, particularly to protect against attempted attacks on our server, and for statistical analysis. We do not use it to create individual user profiles nor do we share this information with third parties. It is erased after seven days at the latest.
Cookie Policy
We do not use cookies. Really. We don't need them.
Personal Data
Other personal details such as your name, address, telephone number, or e-mail address will not be collected.
Where is my data processed?
Your data is processed in Germany.
How secure is my data?
We have taken extensive technical and operational precautions in accordance with German law to protect your data against unauthorized access and misuse.
Will my data be passed on to third parties, e.g. public authorities?
We do not pass on your data to third parties for any other purpose. In certain cases, we are legally obliged to pass on data if requested to do so by a state body.
Can I obtain information about my stored data?
You may request, free of charge, information on the scope, origin, and recipients of the stored data as well as the purpose of storage.
Who should I contact if I have any queries regarding data privacy at Metaspatial?
If you have any queries, please contact:
Arnulf Christl
Schartenweg 11
94169 Thurmansbang
Germany

arnulf.christl(æ)metaspatial.net.